Within our current climate, most organisations find themselves going through a constant and rapid pace of change. Restructuring, expansions, redundancies and now more than ever managing teams remotely. This puts increased pressures on organisational leaders to support their teams, communicate the correct messages and keep up productivity. This is no easy task.
We equip our leaders with internal and external training courses focussed around health and safety, project management, difficult conversations and so on, but do we really give our leaders a space to develop themselves as leaders through their own experiences (experiential learning), to have productive action driven conversations with their peers and to create a support network where any problem can be tackled and worked through?
This is where action learning sets come in…
Action learning is centred around building a strong leadership group of peers who can work through real problems, come up with concrete actions to take forward and learn as individuals, as a peer group and as an organisation. As opposed to many theory-based training packages aimed at leaders, action learning sets target the experiential learning model. Leaders learn through doing, discussing and solving their own problems and also learn through the experience of their peers. The immediate result of a session is quite straight forward: an individual taking part in an action learning set will end the session with actions to help solve a particular work problem. But action learning sets do much more than that. They create a circle of trust amongst a leadership team allowing them to tackle issues that could feel overwhelming in other circumstances, they develop all those taking part in open questioning and coaching skills, they give a real space for true experiential and reflective learning, they allow leaders to take this way of working back to their teams and their organisations.
Action learning sets do require a commitment in time from all those taking part. However, if we look back on the conversations we have with our peers, how many hours a month are spent having a "good old whinge" without any meaningful outcome? What if these conversations were framed in a completely different setting so that each problem raised was dissected and a clear way forward to tackle it was unleashed? In the climate of change described above, no leader can function without these conversations so let's give our leaders the space and time for these to be the most effective to them, to their teams and organisations.
How does an action learning set work?
Recommended peer group of 6 leaders/managers/directors (the set)
Can be face-to-face but equally effective virtually
Approximately 6 meetings over 6-12 months.
First set meeting includes trust building of the action learning set and an introduction to action learning and the process.
A typical action learning set meeting consists of 4 X 1-hour slot where an individual presents a work problem with the group working through open questioning and challenging. This concludes with key actions taken forward by the presenter and to be reviewed at the next set meet and some time for reflections from the group on what they have learned from the process
Action learning sets can work on any broad problem faced by leaders but can equally focus on a specific topic highlighted by the organisation e.g. developing leaders or creating new teams
Action learning sets are also a great way of embedding theory-based learning and can run alongside a leadership training programme for new or experienced leaders
The role of an action learning set facilitator
The action learning set facilitator will help create an environment of trust amongst the group, guide them through the process of action learning, encouraging open questioning and re-framing questions when necessary as well as encourage those presenting to enter a true reflective learning space.
The facilitator's role throughout the action learning process is to promote and facilitate the experiential learning and encourage the action learning set to be self-managing. This means that at the end of the facilitator's involvement, many sets continue to work together through this process and pass it on to their teams and organisations. This makes this experiential learning approach an incredibly attractive development approach to organisations as it is long term and sustainable.
If you would like to find out more about action learning sets and how experiential learning can help develop your leadership development programmes, book a free consultation with Questline.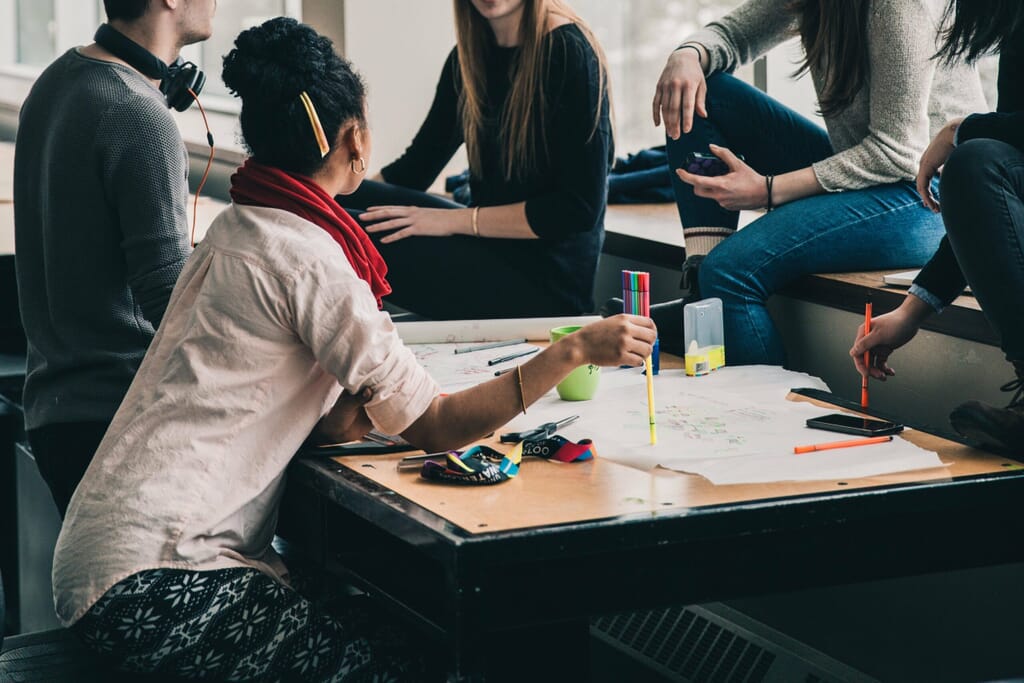 Programmes
The art of change
Our Programmes are designed to help you wherever you are on your change journey
"Personally, much more aware of my emotional response to situations and the impact on what I am trying to achieve. Organisationally, recognising and valuing all peoples' contributions and responding differently to feedback. The impact has been transformational."
HT,Secondary School Headteacher